Hüsker Dü Database
Magazine articles & interviews

Boston Rock #41, 05 Jul 1983
Article credited to "Sheena." Interview with the band conducted after the 23 Apr 1983 show at Mavericks in Boston. Accompanying photo by Kathy Chapman, also from Mavericks. The Bridgeport gig mentioned in the article took place the night before at Pogo's, and the NYC Gildersleeves show that drew the attention of Robert Christgau happened on 17 April.

Image only; no text transcription.


---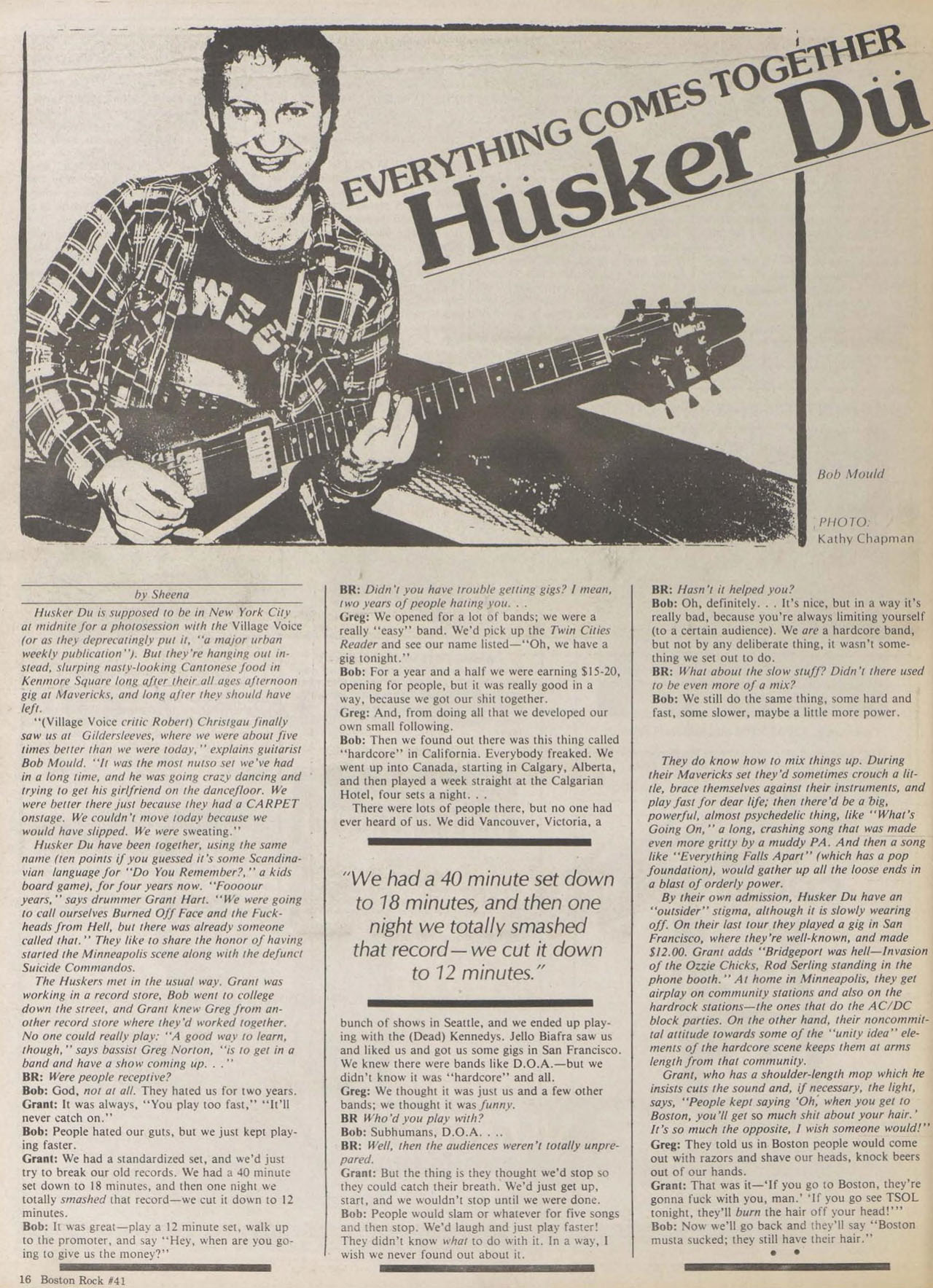 Image courtesy of John Brauer and Gil Cayford
---
Back to Hüsker Dü magazine articles page
Back to Hüsker Dü database main page