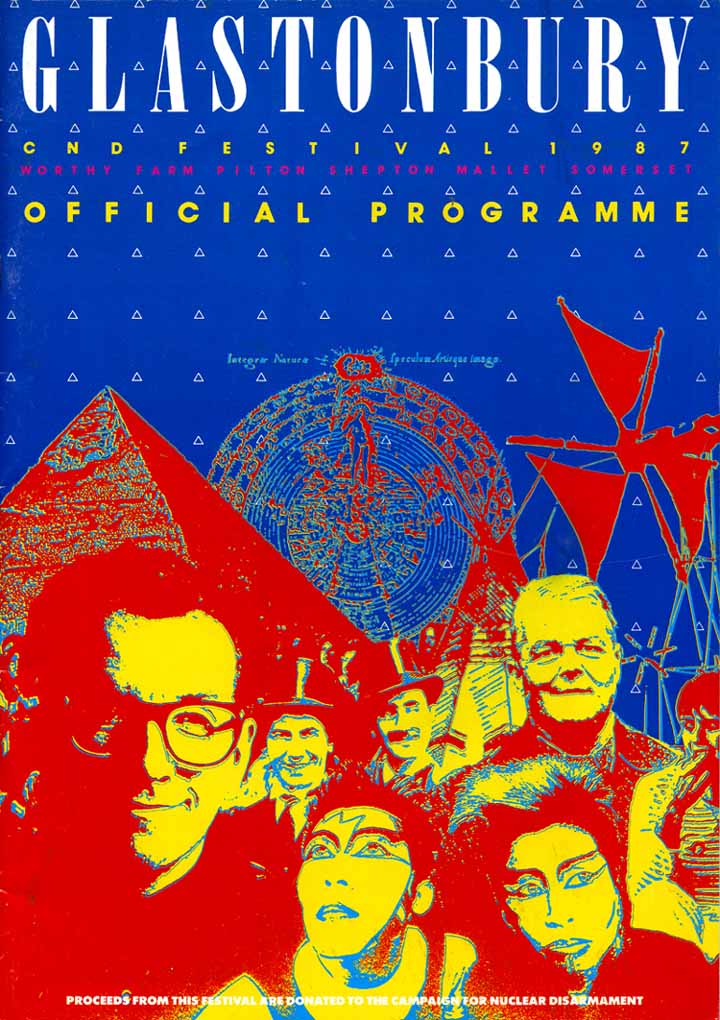 Programme cover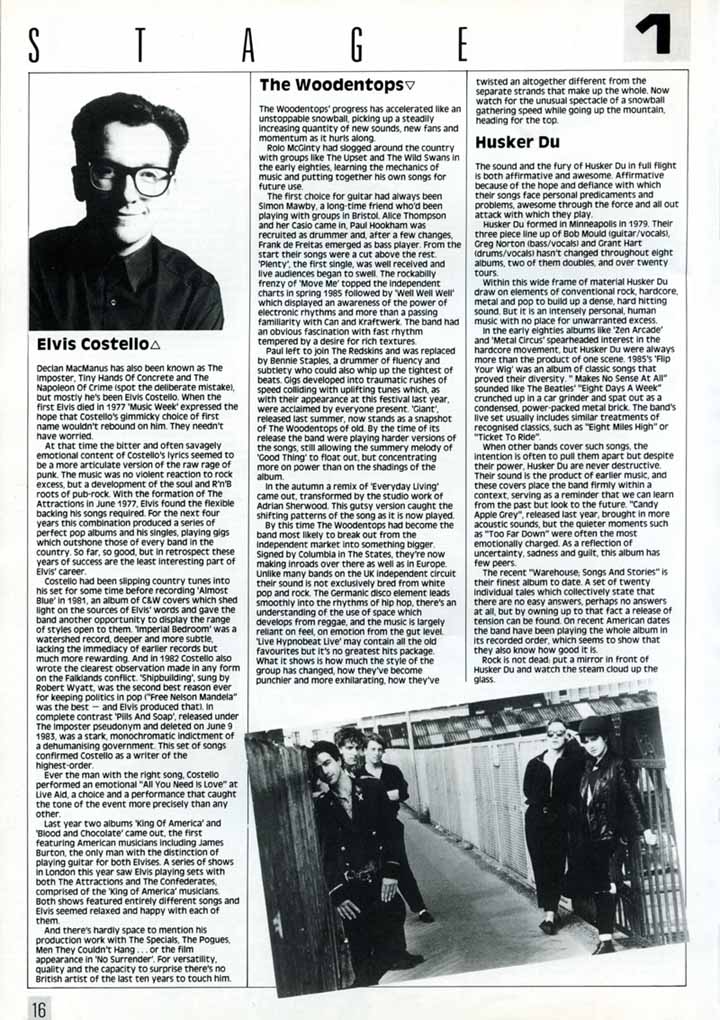 Hüsker Dü description page (no band photo)


[Text transcribed for searchability.]
Husker Du

The sound and the fury of Husker Du in full flight is both affirmative and awesome. Affirmative because of the hope and defiance with which their songs face personal predicaments and problems, awesome through the force and all out attack with which they play.
Husker Du formed in Minneapolis in 1979. Their three piece lineup of Bob Mould (guitar/vocals), Greg Norton (bass/vocals) and Grant Hart (drums/vocals) hasn't changed throughout eight albums, two of them doubles, and over twenty tours.
Within this wide frame of material Husker Du draw on elements of conventional rock, hardcore, metal and pop to build up a dense, hard hitting sound. But it is an intensely personal, human music with no place for unwarranted excess.
In the early eighties albums like 'Zen Arcade' and 'Metal Circus' spearheaded interest in the hardcore movement, but Husker Du were always more than the product of one scene. 1985's 'Flip Your Wig' was an album of classic songs that proved their diversity. "Makes No Sense At All" sounded like the Beatles' "Eight Days A Week" crunched up in a car grinder and spat out as a condensed, power-packed metal brick. The band's live set usually includes similar treatments of recognised classics, such as "Eight Miles High" or "Ticket To Ride".
When other bands cover such songs, the intention is often to pull them apart but despite their power, Husker Du are never destructive. Their sound is the product of earlier music, and these covers place the band firmly within a context, serving as a reminder that we can learn from the past but look to the future. "Candy Apple Grey", released last year, brought in more acoustic sounds, but the quieter moments such as "Too Far Down" were often the most emotionally charged. As a reflection of uncertainty, sadness and guilt, this album has few peers.
The recent "Warehouse Songs And Stories" is their finest album to date. A set of twenty individual tales which collectively state that there are no easy answers, perhaps no answers at all, but by owning up to that fact a release of tension can be found. On recent American dates the band have been playing the whole album in its recorded order, which seems to show that they also know how good it is.
Rock is not dead: put a mirror in front of Husker Du and watch the steam cloud up the glass.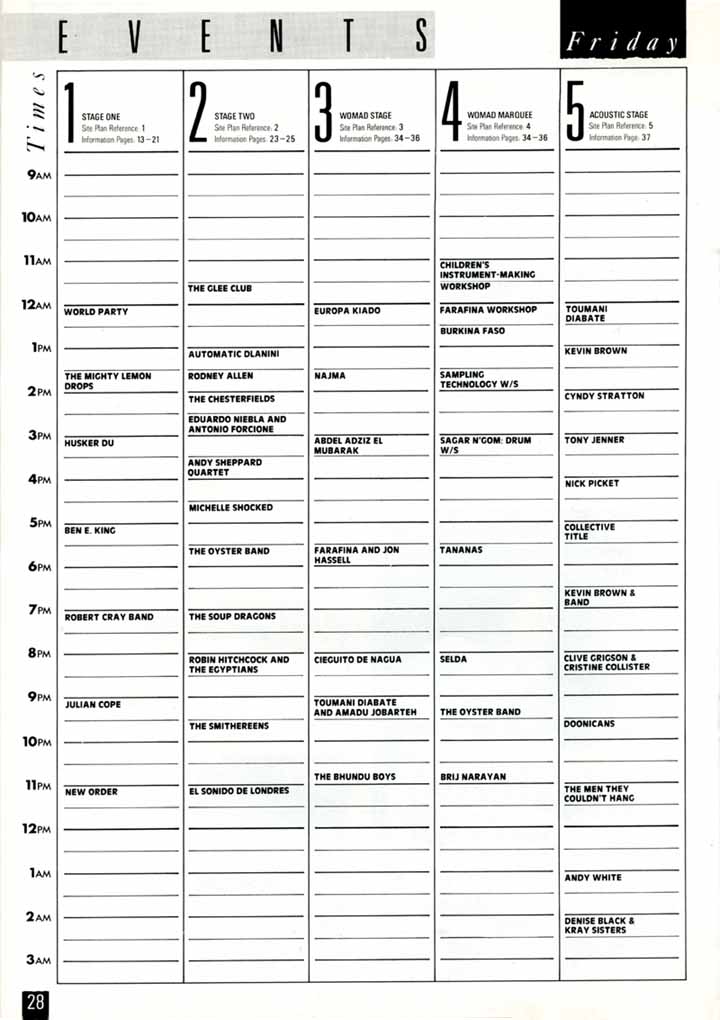 Friday (19 Jun) Stage 1 schedule listing Hüsker Dü set time