Hüsker Dü Historic Sites
Former site of Ron's Randolph Inn, St. Paul MN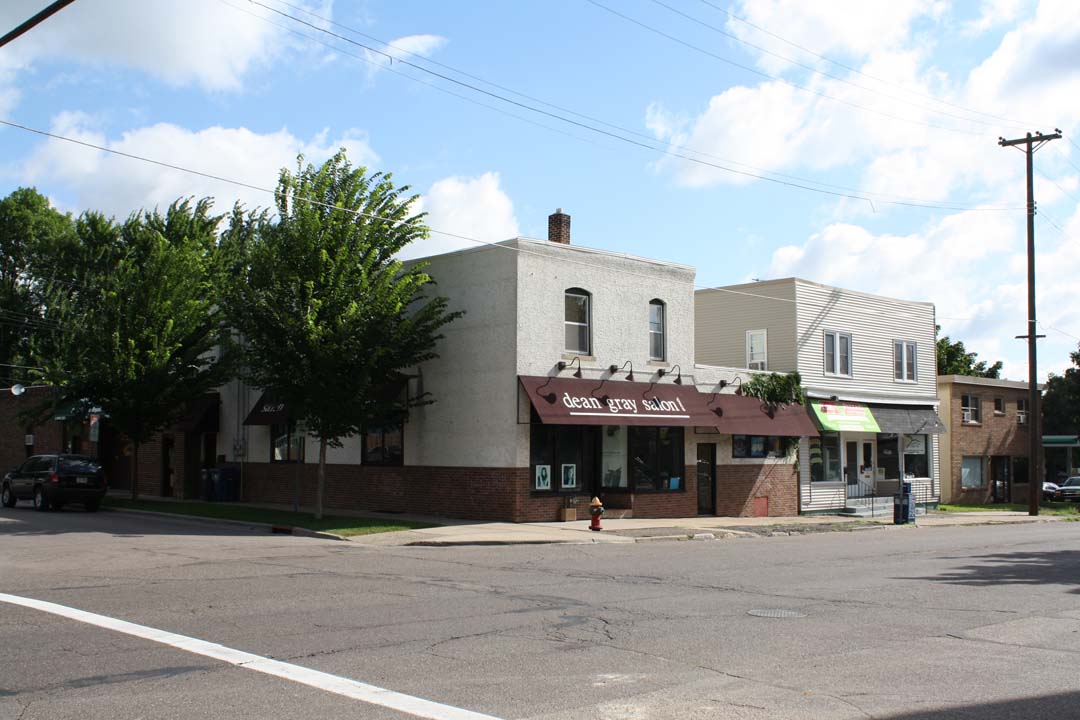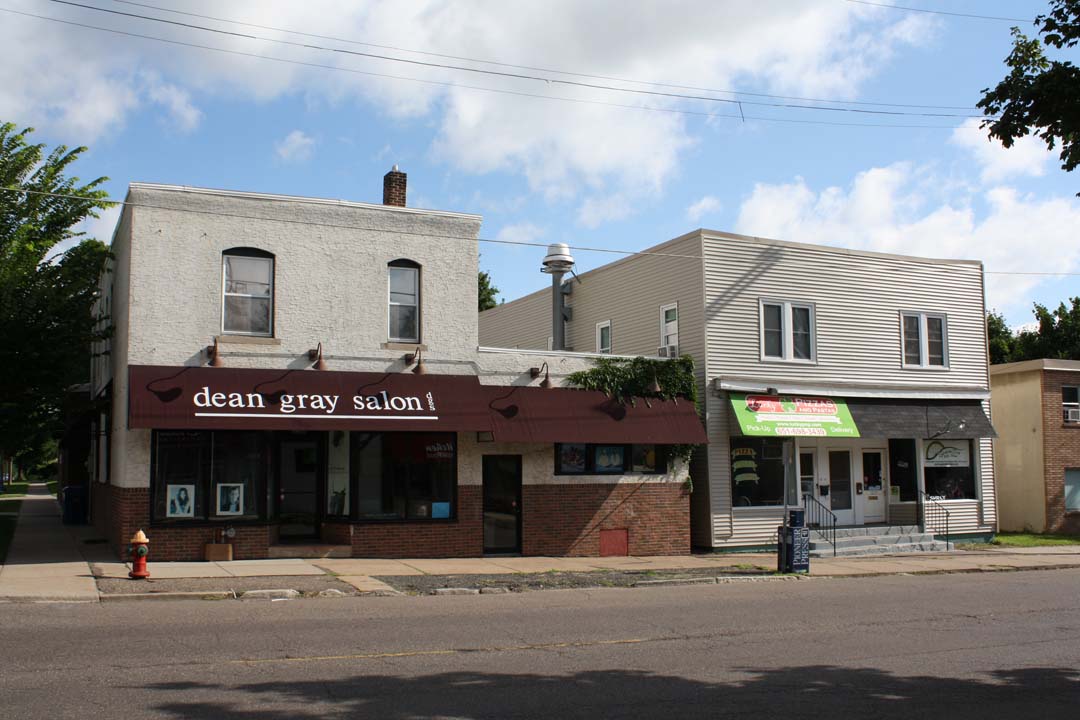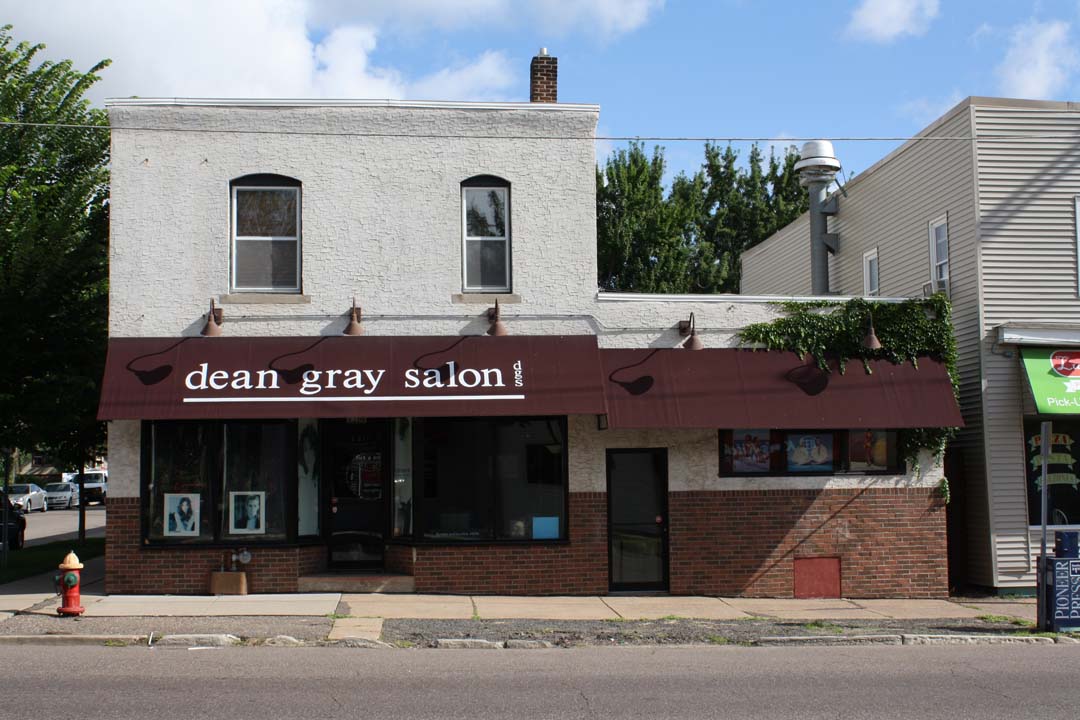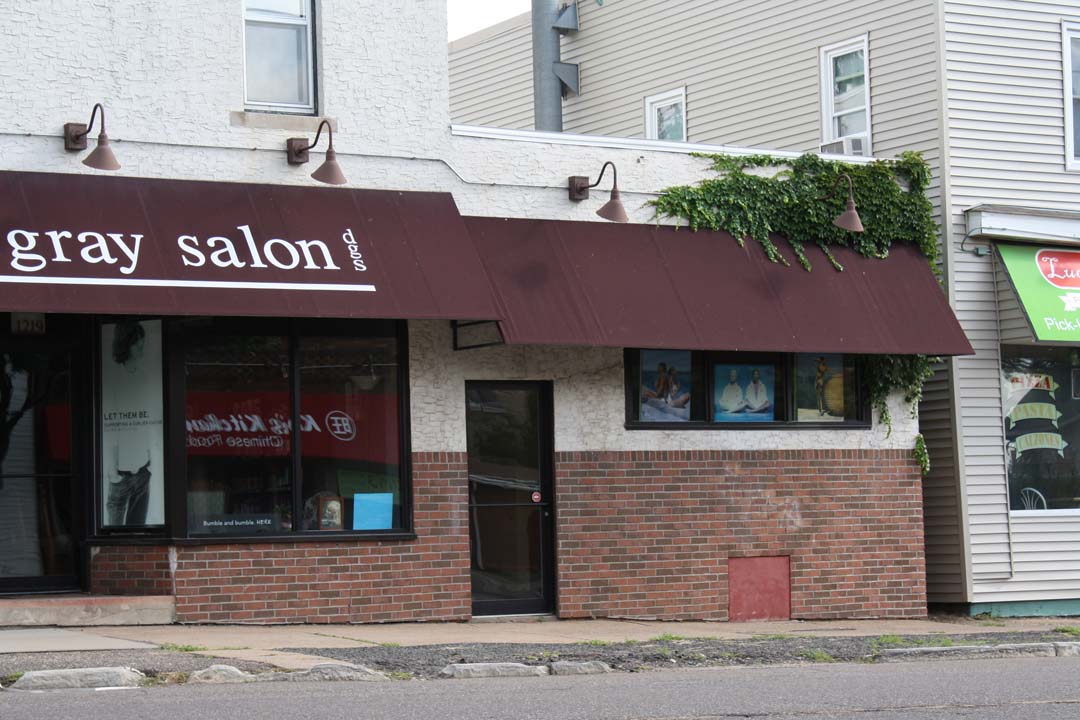 Photos: plh
Ron's Randolph Inn was the site of Hüsker Dü's first-ever public performance, in March of 1979. Grant Hart recalled that the venue was located at Randolph & Lexington in St. Paul, but subsequent detective work by Peter Neidhardt via the Minnesota Historical Society determined from a 1979 city directory that the address was 1217 Randolph Ave, near the corner of Griggs. In the photos above, shot in August 2011, the salon is at 1219 and the pizza joint in the building to the right is at 1215. Bob Mould confirms the conclusion that the single-story portion of the brick-front building was the old Ron's Randolph Inn:

"I am 99% certain it's the one story building next to the salon. The front windows you see were 'the back of the stage.' When one entered the front door, they were essentially to my immediate left (stage left). The stage was maybe 12 inches high, with a small wrought iron rail — think handrail for a stairway entrance to a suburban house — on stage left. Don't ask me how I remember all of this.

"As a side note, the three members of Hüsker Dü convened at Ron's for a photo shoot ca. late 1983-early 1984. The hope was to get some decent photos for use as promotion materials for Zen Arcade. We posed by the pinball machines. I have the photos somewhere, and they sorta suck. They were never circulated."


---
Back to Hüsker Dü historic sites index
Back to Hüsker Dü images
Back to Hüsker Dü database main page