Hüsker Dü Database
Magazine articles & interviews

Blow It Off #2 14 Apr 1983 Hüsker gig review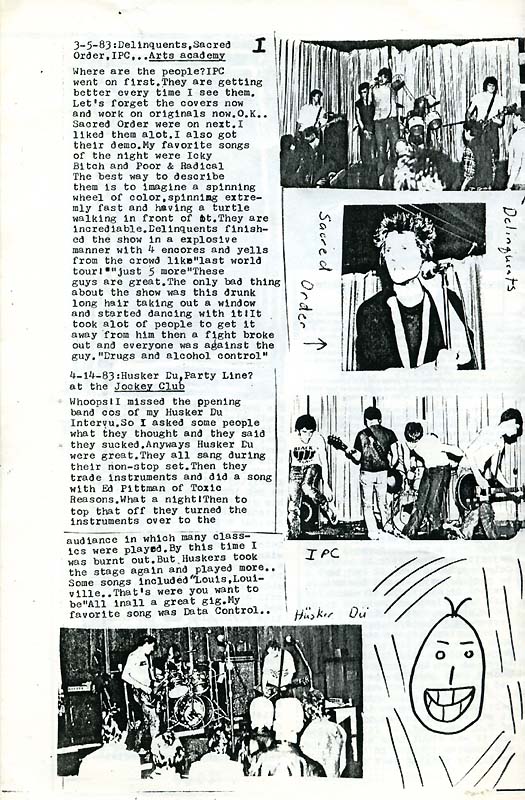 ---
4-14-83:Husker Du,Party Line?
at the Jockey Club

Whoops!I missed the opening
band cos of my Husker Du
Intervu.So I asked some people
what they thought and they said
they sucked.Anyways Husker Du
were great.They all sang during
their non-stop set.Then they
trade instruments and did a song
with Ed Pittman of Toxic
Reasons.What a night!Then to
top that off they turned the
instruments over to the
audiance in which many class-
ics were played.By this time I
was burnt out.But Huskers took
the stage again and played more..
Some songs included"Louis,Loui-
ville..That's were you want to
be"All inall a great gig.My
favorite song was Data Control..
---
Back to Hüsker Dü magazine articles page
Back to Hüsker Dü database main page