---

By Jim Sullivan
GLOBE STAFF

---

      When singer-guitarist Bob Mould exited Husker Du in early 1988, he sequestered himself on his
Music
Preview

---

Minnesota farm and began to write. The wide open environment and relative
solitude led to a more introspective, acoustic-based album, "Workbook." Gone, by and large, was the harsh bark and massive roar of Husker Du.
      That was then; this is now. Mould, 30, sold the farm, endured the breakup of a relationship and moved to New York City. It all shows in "Black Sheets of Rain," Mould's second solo disk.
      "If 'Workbook' was successful for creating a real open, but isolated environment," says Mould, "this one's got a little bit of claustrophobia and a whole lot of kickin' the walls down to get out of it."
      "Black Sheets" might be termed a concept album, as it deals with the final, desperate stages of a sour romance. From song to song, there's an angry sense of struggle, the act of turning against what was once important. There are no ballads and there is a lot of evident damage.
      "Sonically, you could say it's a bit one-dimensional perhaps," says Mould, who plays Citi tonight. "But these are pretty personal. It wouldn't be that effective if it weren't. It was weird. And there were other friends going through real parallel situations and that had an influence on it. I get a lot of this from people: 'I put all these songs on a hate-tape for my ex-girlfriend.' It's a pretty final record."
      Mould says the move back to harder, confrontational rock wasn't long plotted out. "This wasn't me going, 'Geez, maybe it'd be better for my career if I was loud again,'"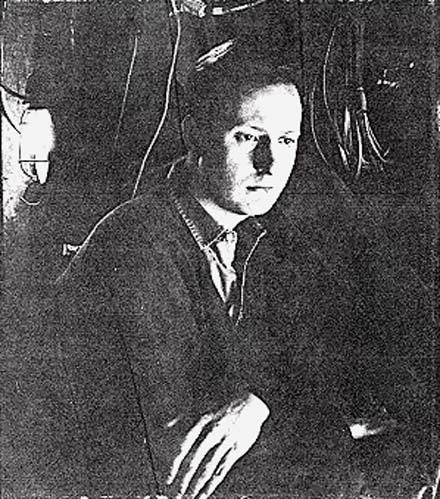 "I'm never that comfortable with where I am anyways, whether it's geographically or emotionally," says Bob Mould.
---
Mould says. "Things were going fine as they were. Maybe I was afraid to make another 'Workbook' right away. I like to keep an audience guessing. Maybe the record company doesn't like it too much, but that's the way it goes. I'm never really that comfortable with where I am anyways, whether it's geographically or emotionally. I've been moving around a lot and will probably keep on moving around a lot as time goes on.
      Mould is happy with his ace backing duo of two years, bassist Tony Maimone (Pere Ubu) and drummer Anton Fier (Golden Palominos). "It's good while we're enjoying it," he says, but if anybody
starts to not enjoy it we should just stop. Still be friends, still be able to hang out, do things n an informal basis."
      That comment relates to Husker Du's breakup — the band quit shortly after it peaked, but its last days were not pleasant ones. There was internal friction and the band's live spark had evaporated. "It was a whole lot of fun while it lasted," Mould says, adding that the rumors and accusations that flew after the breakup left a sour taste. "It would be like if you got divorced and had to go public with everything for three years. That's why you were dying. You don't want to relive, revive your death again."