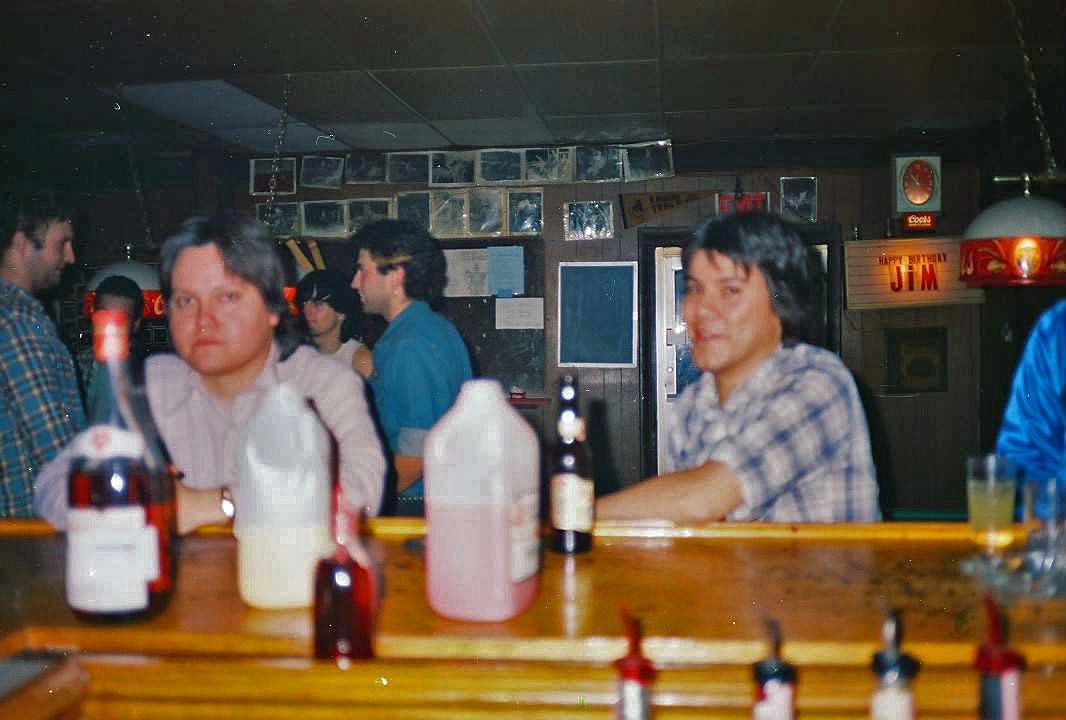 Photo: unknown, possibly Charlotte Tucker Tanner
Courtesy of Greg Sewell
Image source: Tulsa Underground Know-It-Alls Facebook page

Bob Mould at far left, chatting with fans by the bar. Hari-Kari was the opening band; their drummer is visible in the background, in the sleeveless white t-shirt. According to Facebook comments, the two guys in the foreground sitting at the bar are Tom and Bob Couch. The Hüskers played here in December on their way to the West Coast to record Metal Circus in Redondo Beach, and played this return engagement a month later on the trip back home.
---
Return to Hüsker Dü dates page
Back to Hüsker Dü database main page