Do You Remember?
Stickman Vs Hangman
Bang Punk
It's Not Funny Anymore
Time To Burn
Fear Your Gods
The Hunger & The Fight*
Star
I Can Make It
Don't Want To Know If You Are Lonely
Tomorrows Girls**
Diane
Makes No Sense At All
Super Hero Shit
Like The Wind

Punk Rock Saved My Life*
Sonic Reducer
New Day Rising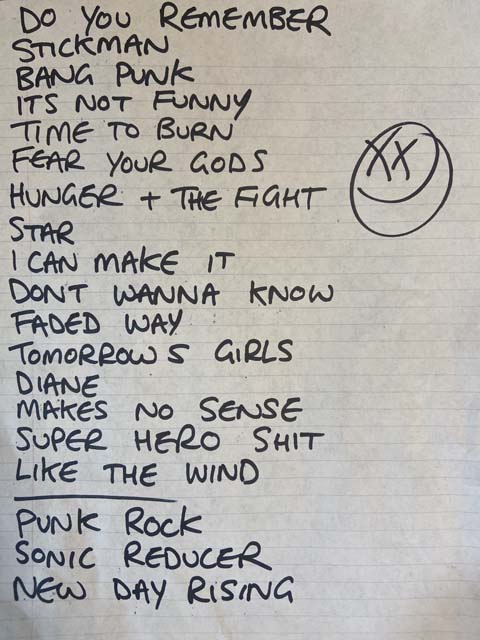 Image courtesy of Zeki Hirsch
Handwritten setlist


Band:
Finny McConnell -- guitar, vocals
Greg Norton -- bass, vocals
Jamie Oliver -- drums

* Mahones cover
** UK Subs cover

Song titles and order determined from review of audio recording (which confirms that "Faded Way" was not performed). Thanks to Zeki Hirsch and Jeremy Porter.
---
Return to Hüsker Dü dates page