The War
Flip Your Wig
I Apologize
Hoover Dam
Stand Guard
Sinners And Their Repentances
The Descent
You Say You
Next Generation
American Crisis
Forecast Of Rain
Password To My Soul
The Ocean
When You Left
Black Confetti
Voices In My Head
Sunshine Rock
If I Canít Change Your Mind
Hardly Getting Over It
See A Little Light
Something I Learned Today
Makes No Sense At All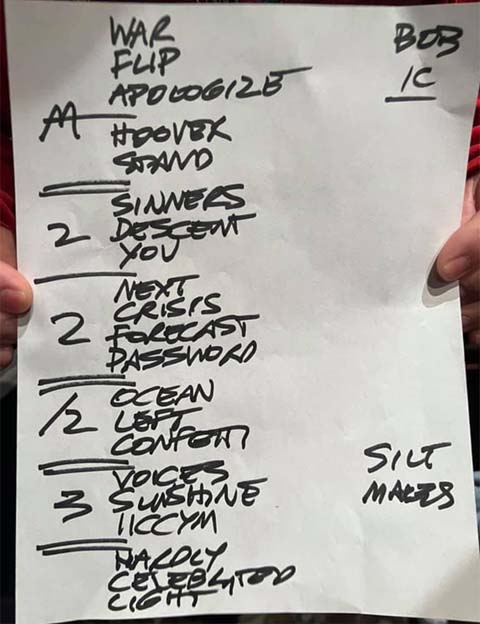 Image courtesy of Ralph Bryant
Handwritten setlist


Solo electric show. Song titles and order determined from handwritten setlist with additional input from attendees. Thanks to Ralph Bryant.
---
Return to Hüsker Dü dates page