Where You Gonna Land?
Old Empire
Buddy
Not Talking About
Beyond A Reasonable Doubt
I Won't Be There Anymore
Terms Of Psychic Warfare
Little Miss Information
Now That You Know Me
See & Feel & Know
2541
Shoot Your Way To Freedom

No Promise Have I Made
Please Don't Ask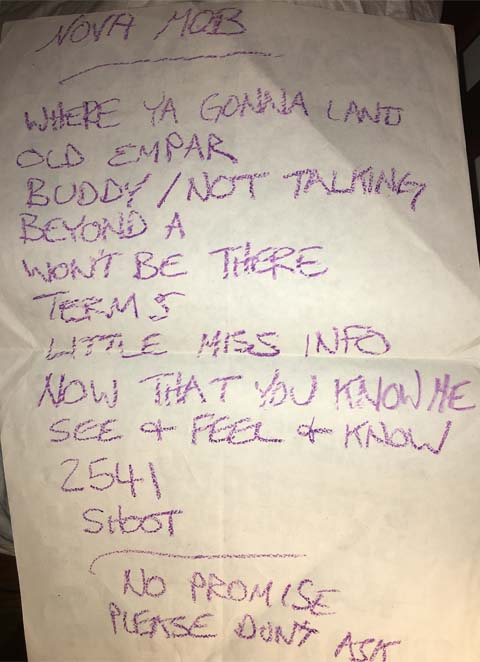 Image courtesy of Jim Fagan
Handwritten setlist



Band:
Grant Hart -- drums, vocals
Chris Hesler -- guitar
Tom Merkl -- bass

Song titles and order determined from handwritten setlist. Deviations may have occurred. Thanks to Jim Fagan.


---
Return to Hüsker Dü dates page