Something I Learned Today
It's Not Funny Anymore
From The Gut
Wheels
Everything Falls Apart
The Girl Who Lives On Heaven Hill
I Apologize
Books About UFOs
Folklore
If I Told You
What's Going On?
Somewhere
Pink Turns To Blue
Newest Industry
Broken Home, Broken Heart
Diane
Gravity
Masochism World
In A Free Land

Statues
Out On A Limb
Eight Miles High

New Day Rising
Data Control

Thanks to Mike Blur.

Sadly, the tantalizing setlist shown on the artifact pictured below, which came either from this show or from the the previous evening's show in Lawrence, does not match what was actually played on either night.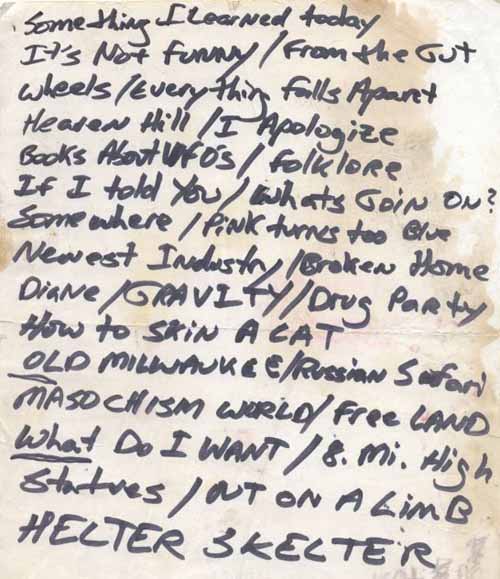 ---
Return to Hüsker Dü dates page