Set 1
Old Milwaukee
Russian Safari
Real World
It's Not Funny Anymore
Standing By The Sea
Deadly Skies
Gilligan's Island
MTC
Don't Have A Life
Gravity
First Of The Last Calls
Statues

Set 2
In A Free Land
Target
What Do I Want?
MIC
From The Gut
Blah, Blah, Blah
Wheels
Everything Falls Apart
What's Going On?
Sunshine Superman
Out On A Limb
Bricklayer
Tired Of Doing Things
Big Sky
Ultracore
Data Control
Punch Drunk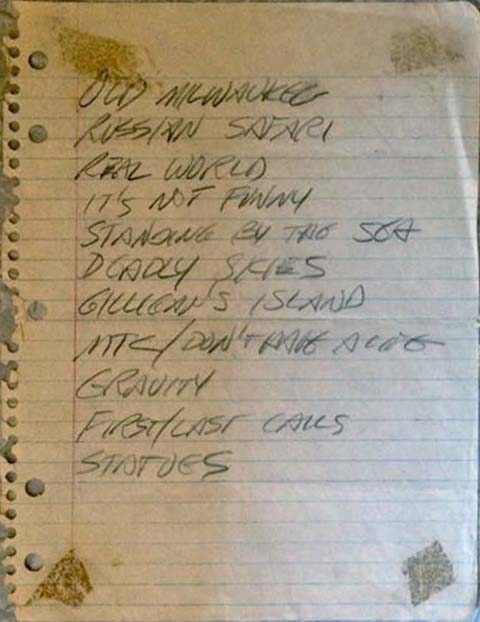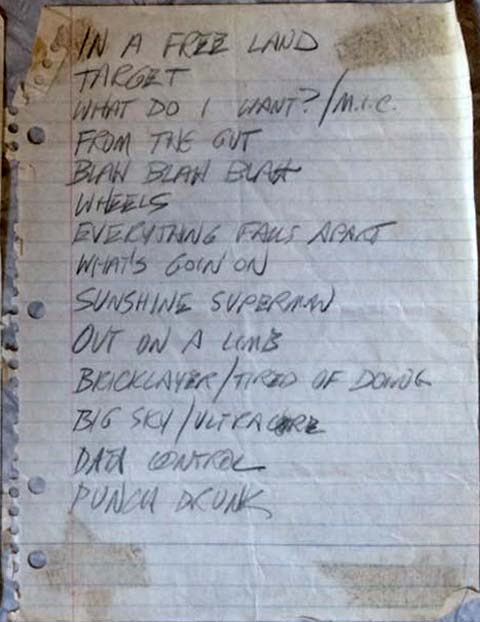 Images courtesy of Mike LaVella
Handwritten setlists


Thanks to Mike LaVella, who notes that to the best of his recollection, the band stuck to the handwritten setlists.
---
Return to Hüsker Dü dates page