Set 1*
All Tensed Up
Don't Try To Call
I'm Not Interested
Sore Eyes
Don't Try It
Private Hell
Can't See You Anymore
Push The Button
Gilligan's Island

Set 2
Sexual Economics
Do You Remember?
MTC
Don't Have A Life
Drug Party
Amusement
Gravity
Diane
Statues
Let's Go Die
Data Control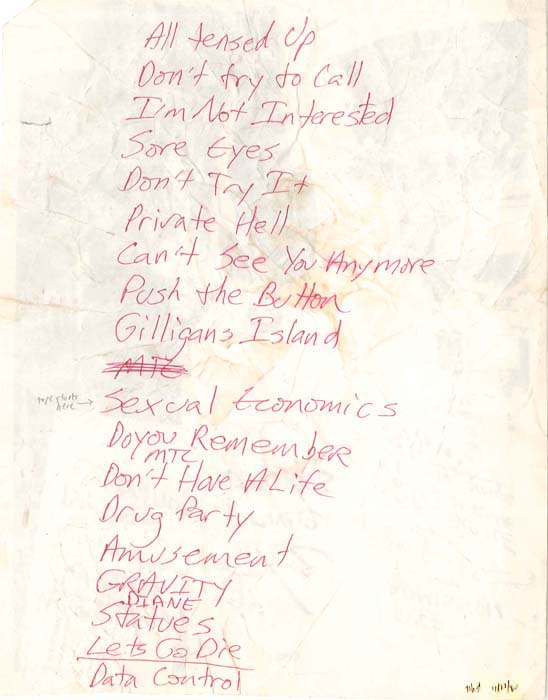 Image courtesy of Daniel Grobani
Handwritten setlist


* As determined from handwritten setlist. Deviations may have occurred.

Opening for Mission of Burma. Thanks to J Free and Daniel Grobani.
---
Return to Hüsker Dü dates page